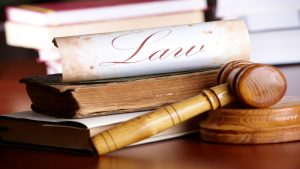 The Lemon Law in Pennsylvania, like all states, is designed to protect a vehicle buyer from being financially burdened by a vehicle that has a serious defect. The Lemon Law in Pennsylvania gives the vehicle manufacturer a number of opportunities to repair the defect, if the defect cannot be repaired, the manufacturer is obliged to replace the vehicle or refund your money.
What vehicles are covered by the Pennsylvania Lemon Law?
Other than motorcycles, motor homes or off-road vehicles, any vehicle leased or purchased new either in the state or out are covered as long as they are registered with the Pennsylvania Department of Transportation.
The Pennsylvania Lemon Law states that the manufacturer of a vehicle with a flaw must correct such flaw at no cost to the owner or lessee under certain conditions:
Within a year of owning the vehicle
With less than 12,000 miles on the odometer, and
While the vehicle is still covered by the express warranty
The flaw, or defect, must be of such a magnitude that it makes the car unsafe to drive or use or it reduces the value of the vehicle. Small defects are not covered nor are defects that are caused by owner abuse or neglect.
Filing a claim:
If the defect in the vehicle is one that meets the aforementioned criteria and it has not been rectified after a reasonable number of tries or it has been out of service for 30 days minimum, you can either claim for a replacement or refund under the Pennsylvania Lemon Law. If you opt for a refund, the manufacturer can pro-rate the amount based on the usage to date. If it is not possible to duplicate your car in the event you request a replacement, the manufacturer can replace it with a vehicle of equal value.
It may be in your best interest to engage the services of a seasoned Lemon Law attorney, especially if the ruling of the arbiter is not in your favor and you need to sue for compensation.
If you have purchased a car that is registered with the Pennsylvania DOT and it has a defect that cannot be rectified, under the Pennsylvania Lemon Law you can claim for a refund or replacement vehicle. For more information, you are invited to visit the web site of LemonLawAmerica.com.