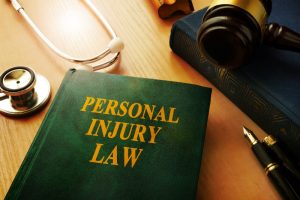 Suffering from an accident or injury can be a traumatic experience. While you are recovering, you may be concerned with the toll that the accident or injury will have upon your job, family, property and long-term health. Many people in your situation fail to consider the benefits that they can receive from obtaining a personal injury attorney after being injured in an accident.
Are Your Injuries Severe?
During a personal injury lawsuit, your compensation will depend upon how severe your injuries are, so insurance companies will always try to downplay the severity of your injuries. A personal injury attorney in Phoenix, AZ, will have experience in demonstrating the types of injuries you have sustained and the extent of your medical bills.
Is the Other Party Denying Liability?
In order to receive the compensation you deserve in a personal injury lawsuit, you will have to demonstrate that the other party was at fault for your injuries or accident while the other party will often try to claim that you were to blame for causing the accident. Experienced personal injury lawyers are essential in helping to establish liability in court and will be able to make the case that the accident was not your fault.
Are Multiple Parties Involved?
Some personal injury lawsuits are simple and have only two parties involved. Other accidents or injuries result in cases that have multiple companies or individuals who may be liable for your accident. In these cases, not only will you have to navigate multiple defendants, but you will have to deal with their insurance companies as well. Having a lawyer who is experienced in personal injury lawsuits can help ensure that your own legal rights are protected during a complicated case.
If you need a personal injury in Phoenix, AZ, contact Snyder & Wenner, P.C.