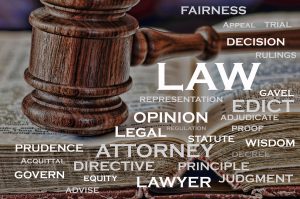 At the Law Office of Sherman Law Firm, you can rest assured that your legal needs will be met with friendly, professional legal advice. Whether you are looking for someone to represent you against an insurance company that refuses to pay after an accident, or if you're curious about the many ways you can protect your assets for your family, the Law Office of Sherman Law Firm can offer you the confidence you need.
Experienced Legal Advisors
No matter what your legal needs, the most important factor when choosing a lawyer is the experience of the people you will work with. How many cases has your attorney taken that are similar to yours? Have they helped others who are facing bankruptcy and the liquidation of assets? Will the staff be prepared for your questions about probate court?
One of the main reasons why the Law Office of Sherman Law Firm is considered one of the best resources for people in Martinsburg WV, is the experience that the practice has with these specific areas of the law.
Estate Planning and Probate Law
Special circumstances require precise planning. For individuals and families that have worked hard to secure their wealth, preserving that wealth for future generations is a high priority. And if you have young children or are the parent or guardian of a person with special needs, you probably worry about what would happen in the event of your untimely passing.
Estate planning and an understanding of probate law will ensure that your family is taken care of, and that your assets are managed in the way you want them to be managed. The Law Office of Sherman Law Firm has worked with many individuals and families so that their estate is managed properly.
Bankruptcy Cases
Bankruptcy is never an enjoyable process, but it doesn't have to mean the end of the world, either. The Law Office of Sherman Law Firm can help you to get through a bankruptcy with your assets intact, if at all possible. With experience and a comprehensive understanding of bankruptcy law, a bankruptcy filing can turn your life back around.
Personal Injury
Rather than working with an inexperienced and opportunistic personal injury lawyer, come to the experts at the Law Office of Sherman Law Firm. There are many legitimate and important reasons to file a personal injury suit, and if you need help deciding just how to proceed, you've come to the right place.
The Law Office of Sherman Law Firm represents the best in legal advice and representation in Martinsburg WV for a number of specific legal fields. Find out more by getting in touch today!
Visit our website at Lshermanlawfirm.com. Like us on Facebook.