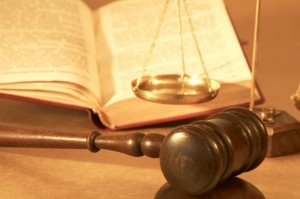 Even though most financial experts advise people that filing for bankruptcy in Fall River, MA or elsewhere should be a last resort, it can sometimes be to your advantage to do so. There are two types of personal bankruptcies for which you can file in the state of Massachusetts: Chapter 7 or a Chapter 13.
Bankruptcy Differences
A Chapter 7 bankruptcy allows you to discharge unsecured debt like medical bills, car payments and credit card debt. A Chapter 13 bankruptcy allows you to organize your debts to repay your creditors, so you don't lose your house or other assets. An attorney at the Law Offices of Tara M. George, PC can help you choose which filing best fits your needs.
Gets Creditors to Stop Calling
Being hounded by creditors is annoying, especially if you do not have the funds to pay a debt. Fortunately, after filing for bankruptcy, your creditors are notified and an automatic stay is put into your accounts. Creditors cannot contact you, and they cannot repossess your car or foreclose on your home.
Helps You Start Over
Even though bankruptcies can stay on your credit report for seven to ten years, filing for bankruptcy allows you to begin fresh again, especially if you qualify for filing a Chapter 7 bankruptcy. The Chapter 7 will discharge most of your debts so that you can get out from under them and rebuild your credit. A bankruptcy attorney will help you determine your qualifications for filing a Chapter 7 or Chapter 13 bankruptcy.
Allows You to Keep Your House
In most states, your house is exempt from being sold to repay debts during bankruptcies. In MA, if you have a house and the payments are current and the equity is $100,000 or less, it may be exempt from liquidation.
However, you should get advice from a bankruptcy law firm about exemptions before filing, so you can make the right decision.