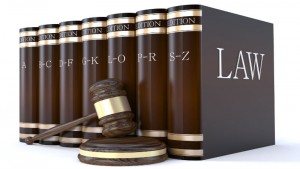 Filing for disability can be an arduous and lengthy process. You may be suffering from your disability and need some assistance to guide you through the process. You've been asking yourself whether you should try to win this case on your own or spend the money to have a professional help you. When it comes to matters of the law, you will find that it is important to do things properly the first time. Enlisting the help of a professional can give you a better chance of success and may not be as costly as you think.
The Importance of Thoroughness
Thousands of disability cases are reviewed each year. Some win and some lose – the cases that win are usually the cases where medical records are complete and medical conditions are well documented. Hiring a disability lawyer in Maryville can be advantageous because they are able to work with you and your doctor's office to make that your records are submitted to Social Security. A disability attorney can even send additional forms to your doctor that will help identify and document specific work-related limitations that arise from your medical condition. This can increase the chances of winning your case.
In the Event of a Denial
If your claim is denied on the initial application or the first appeal (most are), an attorney can appeal for you. Your best opportunity for an approval is at the hearing level; however, if a judge denies your case, it doesn't have to end there. If you have a disability lawyer, you can continue the fight and file an appeal with the Appeals Council. Once you file an appeal, you are giving your representative an opportunity to highlight any mistakes that the administrative law judge may have made. Filing this appeal will keep open the prospect of receiving your back benefits and will let the Social Security Administration know that you and your representative are not giving up on the matter.
Is it Worth Paying a Lawyer to Help Me?
You can represent yourself at the hearing level, but it is more likely that you will win your case if you have a representative working on your claim. Most law firms charge absolutely no fees unless your case is won. For your safety, every attorney fee must be approved by the Social Security Administration.
Kenneth Miller & Associates, P.C. in Maryville can help you in every step of your disability claim process. Visit their website to learn more about how to qualify and for the types of benefits available.