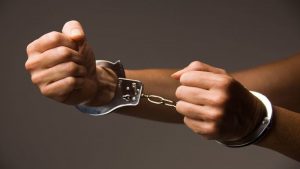 Someone that means a lot is in jail and it can seem impossible to get them out because personal funds can be an obstruction. The process of bail is often expensive and difficult to pay for. It takes a tremendous amount of might, faith, and love to wait while that person is unable to go home. Many things can arise, such as the next steps or how to get ahead. This is where certain options can be accessed.
A bail bondsman is a possible solution for solving these types of personal problems. Often, a bail bondsman will guide the individual through the numerous and drawn out steps of bail and the judicial process. If a person is in a financial situation without resources, a bail bondsman is able to help with the amount of the bail. This is a difficult time. Do not face it alone. Affordable Bail Bonds in Crystal River can help.
What Is A Bail Bondsman?
A bail bondsman is known by many names. These may include bail bondsperson, bail bond agent or bond dealer. These are given and associated with any person, agency or corporation that will act as an entity that will pledge money or property as bail for the appearance of a defendant in court.
Bail Bond
A bail bond is a three-party contract between the Bondsman, the Courts, and the Indemnitor. The Bondsman guarantees to the Court that the accused — when released on bail -; will be present for each court appearance in the future. As a result, the Indemnitor guarantees to the Bondsman that he or she will make sure that the Defendant goes to Court when required. The Bondsman charges a percentage of the total bond for the contract.
It is highly important that the individual show for every court appearance because these contracts, though helpful, can be strict. If you are someone who is struggling to finance the bond of a loved one. Contact Affordable Bail Bonds in Crystal River right away. Fast and Reliable Bonds are important in this process and can bring much-needed relief, peace, and cooperation. Fast and Reliable Bail Bonds can free an individual quickly.