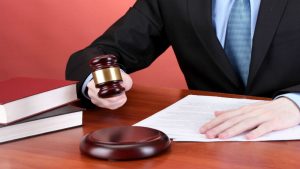 Each day throughout Illinois, more people are choosing to use ridesharing services such as Uber over buses and taxis. Although these services are typically cheaper and easier than using other forms of transportation, they also come with risks.
Drivers are prone to daily accidents, which introduces the need for an Uber accident lawyer in Chicago. If you are involved in an accident during a ridesharing trip, this case is different than an accident with your personal vehicle.
How Uber Accident Cases Differ from Other Vehicle Accidents
When you are injured in an accident with the driver of another personal vehicle, your case is between your insurance carrier and the other driver's insurance. The process is different when it involves an Uber vehicle.
Typically, the claim you file is not only with the Uber driver but also with the company. As the employer, Uber can be held liable for any injuries that you suffer.
What to Do after an Uber Accident
There are specific necessary steps to ensure that an Uber accident lawyer in Chicago has all the information they need to recover the cost of your injuries. These include:
Seeking medical treatment ASAP
Getting all contact information about the driver and any other motorists involved in the Uber accident
Obtaining eyewitness information
Capturing photographic evidence of the accident
Why Experience with Uber Accident Cases is What You Need
Shea Law Group has experienced lawyers to help maximize the value of a complicated rideshare accident claim. Visit their website to schedule a free case evaluation.