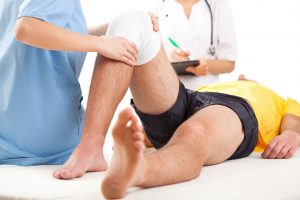 Nearly all personal injury cases pivot on the law of negligence. A person can be determined to be careless and negligence when he or she fails to act like an ordinary, reasonable and prudent person would act under the same or similar circumstances. There are many different types of personal injury cases. Here are some examples of a few of them:
Auto, truck, bus and motorcycle crashes.
Accidents occurring on property that is owned or controlled by somebody else.
Construction and industrial accidents.
Injuries caused by dangerously defective products.
Nursing home negligence and abuse.
Compensable Damages
If an injury victim is able to prove that another person or entity caused their accident and injuries, that victim becomes eligible for compensation. An attorney who practices personal injury law in Waycross, GA, will typically seek compensation for the following damages on behalf of his or her client:
Past and future medical bills.
Past and future lost earnings.
Any permanent disability or disfigurement.
Diminished enjoyment of life.
Other valuable damages in the event of a wrongful death.
The Opposing Insurance Company
Most liability insurance companies are worth billions of dollars. When valid personal injury claims are made, they endeavor to devalue or even deny those claims. If you try to bring a personal injury claim on your own, an opposing insurer will have you right where it wants you. You'll walk away disgruntled with pennies on the dollar.
Don't even think about representing yourself in a personal injury claim. You'll make costly mistakes. Rather than doing that, contact an experienced and aggressive lawyer who practices personal injury law in Waycross, GA, at Farrar Hennesy & Tanner LLC. Our objective is to maximize any settlement or award that you might deserve.
Watch our Video on YouTube.