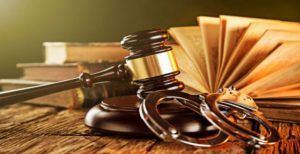 It is no secret that the socialistic system has been pushed to its max. This includes the departments that evaluate Social Security in Kansas City. There are more than two and a half million applications that are processed every year in the USA. The Social Security system does not have time or resources to review disability applications, especially if they are prepared poorly or incorrectly.
When applying for Social Security in Kansas City, you need to make sure that your case fits the basic requirements for Social Security disability. Some of these prerequisites include being severely mentally or physically disabled. You also need to prove that your impairment has lasted for more than 12 months and will likely continue or lead to your death. Your condition must impact your daily activities and prevent you from working. Also, you must be able to prove your condition with medical documentation and assessment by a doctor.
You also need to make sure that you have the work experience that allows you to qualify for SSDI. If you lack that work experience, you may be eligible to qualify for Supplemental Security Income (SSI). A Social Security attorney can help you figure out what benefits may work for you or what benefits you may qualify for.
Routine matters associated with filing a claim can feel unknown and cumbersome. However, legal professionals who specialize in this field, are commonplace.
Attorney Matthew R. Grundy has been focusing on Social Security disability and SSI disability law in the Kansas City area for over 12 years. As one of the best Social Security attorneys, he represents claimants from his offices in Liberty, Missouri. Grundy Disability Group, LLC lawyer in charge of your case will work tirelessly to determine what went wrong. Their Social Security attorneys will then refile your claim, making sure everything is in order. Social Security lawyers will not stop until you are successful in claiming the benefits you deserve. For more details, visit their website or contact them today.