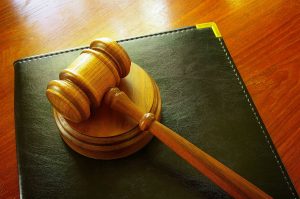 If you're considering your options for a veterans benefits attorney to help you protect your rights, don't look past the Jackson & MacNichol Law Offices. We've been serving the individual needs of veterans since 1991, and we use our experience to provide exceptional services for everyone we work with.
There are many advantages to hiring a veterans benefits attorney when you're trying to file a claim or an appeal. We'll walk you through the process and answer any questions you have about how to proceed with a specific situation. Employing our firm could provide you with the peace of mind that all of the paperwork will be filled out correctly, and we could end up saving you a lot of time in the long run.
At the Jackson & MacNichol Law Offices, we've worked on more than 5,000 different veterans disability cases and collected more than $32,500,000 for our clients. We can work with many different types of clients, including those suffering from emotional or psychological injuries. You can rely on us to treat you with respect, and we'll help you feel comfortable when you come to our office for a meeting.
You'll be given a free initial consultation so that you can learn more about our firm. You can count on us to give our case our full attention, and we'll keep your interests in mind. A veterans benefits attorney could educate you on your options and make sure you have any information you need to make decisions with a confidence. We'll communicate openly and honestly about all matters related to your case.
At the Jackson & MacNichol Law Offices, we're dedicated to putting client needs as our top priority. To find out more about how we can help with your case, give our office a call today and set up an appointment.