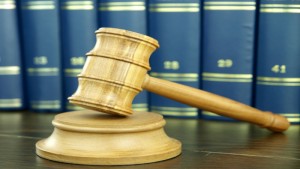 When you are in the middle of a divorce, there are many things that a divorce attorney can do that you may not be able to. The biggest duty of your divorce lawyers in Palatine is to navigate the family law court system. When you hire a divorce lawyer, you provide yourself with the best opportunity to go through with your case, which may lead to the best possible outcome.
Anticipating Legal Issues
Divorce lawyers are skilled at investigating and considering any complications that may occur during a trial. Throughout the entire process, your lawyer will be on the watch for things that might turn into challenges. Every divorce case is unique, and you can expect your lawyer to explain what will be happening while ensuring you are ready for the next steps.
Negotiating with Other Attorneys
It can be stressful to think about the potential of dealing with your ex-spouse's legal counsel. When you hire your divorce lawyers in Palatine, you can ensure you are on the same footing. You also will not need to deal with the other attorney on your own. Your attorney will also be able to help you prepare for conversations or depositions where the counsel will be present.
Locating Assets
It can often be complicated to separate assets. When you have a divorce attorney, this person can help you uncover any property or assets your spouse might be hiding. It is hardly uncommon for people to conceal assets to avoid sharing them. Your attorney can require a report of assets and income to avoid this problem.
Visitation and Custody
For those who have children, you may be concerned about how your relationship with them might change during divorce. You likely consider having access to your children the most important thing, and your attorney will work to be sure you get the best possible visitation or custody agreement based on your case.
Alimony and Support
Having an attorney ensures you understand how the process works when it comes to child support or alimony. If you believe you will be paying either of these things, an attorney can help. This person will account for the income of you and your spouse, how much time you each spend with any children and then build a proposal that adheres to regulations and laws.
Representation When You Need It
At the Law Office of Fedor Kozlov, P.C., we offer services for those going through a divorce, as well as other family law situations.