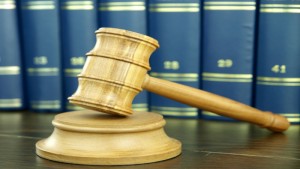 Supplemental Security Income (SSI) is need-based and offers many benefits for those with disabilities. The New Jersey SSI Firm helps children and adults with disabilities obtain SSI benefits based on financial need and medical status. Although there are many requirements in order to qualify, the Law Offices of Sheryl Gandel Mazur are dedicated to gain disability benefits for adults and children alike.
Do You Need Help Obtaining SSI Benefits?
The New Jersey Firm provides comprehensive help for adults seeking disability benefits. In order to receive benefits, a person must show that he or she has a disability as well as financial need. If someone has low income and has a disability, he or she may qualify for SSI benefits. If you are unsure whether you qualify or not, you can visit the Social Security Administration website to determine if you or a family member has a disability that falls under the list of impairments.
Are You Seeking SSI Benefits for Your Child?
Attorney Sheryl Gandel Mazur has years of experience with SSI cases. Mazur and the rest of the staff in the New Jersey Law Offices are familiar with the special requirements for disabled children. The New Jersey staff do everything they can to assist parents and guardians in gaining SSI benefits for their children and loved ones. Some common medical conditions include:
-Attention Deficit Disorder (ADD)
-Mental Impairments
-Brain Injuries
-Learning Disabilities
-Congenital Impairments and Disorders
-Spinal Cord Injuries
-Pervasive Development Disorders, including Autism
-Physical and Congenital Birth Defects
-Rare Diseases and Disorders
Contact the New Jersey Law Firm
The process of obtaining SSI benefits can be difficult since there are many qualifications that need to be met by the Social Security Administration. However, with the help of experienced attorneys, you can ensure your children and loved ones the knowledge and guidance they need in pursuing financial help for their disabilities.
If you are seeking benefits for yourself, your child, or a loved one, contact the Law Offices of Sheryl Gandel Mazur at 937-200-6629 or toll-free at 855-200-4118 for a consultation.