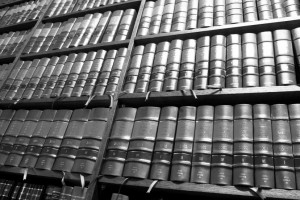 Bankruptcy, whether it's an individual bankruptcy process or a corporate one, can be difficult. However, there are a number of differences when it comes to these types of bankruptcy. This is why, if you own a business and things have gotten to the point to where you are considering bankruptcy, you may need to speak with a Corporate Bankruptcy Attorney. Speaking with an attorney that deals in bankruptcy will help you to determine what bankruptcy process is going to be right for your business.
There are two main types of corporate bankruptcy. The first is chapter 7. This type of bankruptcy is basically there to help you get out from underneath a failing business that has no chance of success. If your financial situation is such that there is simply no hope for the business to continue, chapter 7 is the best option in most cases. What this does is essentially closes your business. In addition, this bankruptcy allows for the appointment of a trustee. This person will assist in the liquidation of the business's assets. The asset liquidation is money that goes towards paying whatever debt the business has incurred.
Chapter 11 is the most preferable type of bankruptcy. This allows your company to remain open but it also requires that your company restructure in order to become profitable. This allows you to restructure your debt in order to satisfy your creditors while finding new ways to be profitable. However, there is a lot riding on your business being restructured.
If a plan for restructuring your company's finances isn't completed or confirmed by the courts, a fall-back position will be taken. This fall-back position is basically the same as Chapter 7. This is where your assets will be sold off in order to satisfy your business's creditors. This could inevitably mean that your business will have no assets and your business will effectively shut down.
It's regrettable that so many businesses find themselves in this situation. However, if you are in this position, you'll need the help of a Corporate Bankruptcy Attorney. By taking the time to speak with somebody, like Sean C. Paul Attorney at Law, you can get the legal advice your business needs. You can determine if bankruptcy is the right decision for your business. If it is, you can determine which type of bankruptcy you need to file for. Click here for more details.