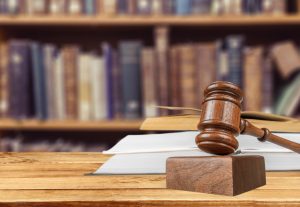 When should you seek a divorce attorney?
Some people think the best time is at the start of a separation. Others choose to consult with a divorce lawyer after their spouse tells them they want a divorce. There are also those who are afraid to hire a legal professional because of the expense.
The fact of the matter is a divorce attorney can help you from the moment you begin thinking about the end of your marriage. If you want to avoid complications, you should contact a divorce lawyer the minute you sense trouble in your marriage.
Divorce Attorneys Will Advocate Your Rights
A divorce lawyer in Eagle County not only helps you in filing the necessary paperwork, but can also help you understand the process of filing for a divorce.
Divorce attorneys advocate for your legal rights and help you resolve any tough issues during the divorce procedure.
It doesn't matter if you're on good or bad terms with your spouse, issues are bound to arise during the divorce process. Issues can range from property division to child support, child custody, spousal alimony or spousal maintenance.
Your lawyer is there to represent you in all negotiations and discussions with your significant other, and to advise you about how to protect your best interests.
Know the Legal Aspects of a Divorce
The procedure of a divorce can be overwhelming. It's important to understand the legal challenges that can arise during the process before filing for divorce.
There might be residency requirements or issues with parenting plans or temporary custody. You might also need assistance serving your partner or responding to a petition for divorce if you have been served.
All of these aspects can be thoroughly explained to you when you consult with a divorce attorney.